Benefits of Chiropractic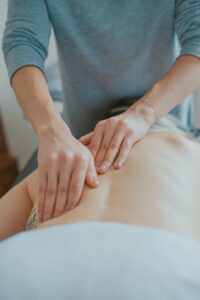 A chiropractor is a health professional who takes good care of the bones, nerves, muscles, tendons, ligaments, and the entire neuromusculoskeletal system of the body. Note that a chiropractor does not prescribe pain medications; rather, they assist the body's ability to heal itself. There are many chiropractors in Houston, TX, and it can be daunting to choose the perfect professional to work on your body. To help you narrow down your choices, here are some factors to consider in choosing a chiro:
Learning from the experiences of other people is always a wise choice. You can ask your friends, relatives, and your trusted doctor for recommendations. Your doctors will give you a list of referrals, while your friends and relatives will most likely recommend those who have experienced the treatments.
Do you know you can enjoy chiropractic care without paying out of your pocket? Find a chiropractor in Houston, TX, who is covered by your insurance plan. It might cover unlimited sessions depending on your contract.
Once you have the list of chiropractors, narrow your choices by checking their credentials and experiences. Do background research to ensure you are in good hands. You can start by making sure your chiropractor has a Doctor in Chiropractic degree and an up-to-date license. You can also ask about their years of experience or if they have dealt with cases like yours before.
Look up some customer reviews online and see what their previous clients can say about their services. Everybody's experience may differ, but checking the reviews can help identify flags when you're searching for the best chiropractor in Houston, TX.
Choose a chiropractor that is near your workplace, your child's school, or your home. Chiropractic care involves many sessions, and you don't want to drive long hours for every appointment. Having a chiro near your place will ensure you can attend every session without hassle.
During a chiropractic session, the chiropractor will be touching and adjusting different parts of your body, making communication an important factor in choosing your professional. Find someone who can honestly discuss things with you and can also listen and understand your concerns.
Need a Chiropractor in Houston, TX?
Peak Potential Family Chiropractic has five professional doctors committed to focusing on and caring for each client's needs.  We aim to help you reach optimal health and performance through proper exercise, nutrition, and neurologic function. Our chiropractors specialize in pain relief for various spine-related conditions including, but not limited to, neck pain, low back pain, headaches, sports injury, carpal tunnel, whiplash, work injury, pinched nerves, and more.  We are specially trained to detect and correct spinal misalignments to remove nerve interference, so the body has the best chance to heal itself.
We are the number one chiropractors in Houston, TX, and there's a reason for that! Schedule your appointment with our experts and join our long list of satisfied clients!