Whiplash Chiropractor in Houston TX & Automobile Injuries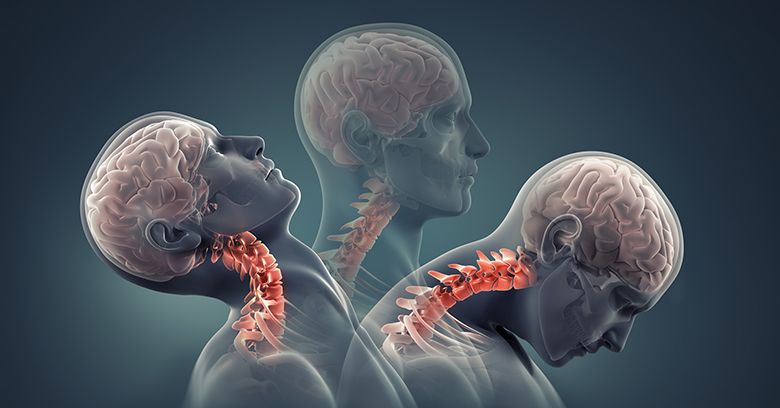 In need of an Auto Accident Whiplash Chiropractor?
Dr. Sean Beukelman is a certified Whiplash Chiropractor trained specifically to treat automobile injuries right here in Houston TX. His Chiropractic office is conveniently located in Houston Heights and sees great success treating patients with Neck Pain and or Back Pain due to a car accident. Patients get the results they are looking for at Peak Potential Family Chiropractic of Houston TX. If you've ever been in a car accident, you may or may not experience immediate pain and discomfort but it is important to have a proper Whiplash Evaluation and Dr. Sean Beukelman is happy to provide you with top notch, quality Chiropractic care that is X-Ray Based, safe and gentle. With whiplash and automobile injuries typically is accompanied by cervical misalignment injuries, possible concussions, and fractures to the vertebra. Dr. Beukelman uses x-rays to understand the extent of the damage caused by the auto accident, and make a treatment plan specifically designed or you to regain your mobility and health.
For complimentary consultation to see if Dr. Beakelman can provide you with long term pain relief from your automobile injury… 
Call Us Today 832-280-4684
6815 N Main St. Suite B, Houston Heights
Whiplash Chiropractor – Proper Treatment
Even a minor fender bender can cause injury such as whiplash. Additional health issues may be less apparent or develop over time. Common car accident injuries may include neck pain, shoulder stiffness, lower back pain, dizziness, headaches, or blurred vision. One of the most common injuries from a car accident is whiplash. Whiplash is a soft tissue injury that can last for months after an accident first occurred.
A car crash can damage your spine in a number of ways. Ligaments, nerves, muscles or the spinal cord itself can be hurt. The vertebrae that make up the spinal column can be dislocated or fractured. The full effect of injuries may not be felt immediately as swelling and fluid build up around your spinal cord can cause more damage over time.
Without proper treatment, injuries can have detrimental effects on mental and physical health for years to come. Many doctors use prescription drugs as the first line of defense against pain. Rather than mask the problem (such as drugs do), our Houston Chiropractic office provides scientific based chiropractic care that can help resolve the issue from its source. The following are ways that chiropractic care can help in the aftermath of a car accident.
Car Accident | Whiplash Symptoms
Following a automobile or car accident it is normal to feel soreness, especially after the adrenaline that your body produces naturally wears off. Therefor it may be difficult to tell whether or not you will need medial treatment right away.
Having the following symptoms can give you an indication on whether or not medial intervention is needed:
Neck pain
Back pain
Lasting pain and stiffness
Chronic pain
Headaches or migraines
Pain in the Shoulders
Dizziness
Numbness or tingling
Swelling within the Abdomen
Blurry vision
Difficulty Sleeping
Alternative therapy to invasive and prescription treatments
Chiropractic is a treatment option that does not involve pharmaceutical drugs and can therefore help you avoid the dreaded drug cycle so common to Western medicine. While drugs may mask some short term pain, it doesn't actually heal the injury itself. Medications can be addictive, and can even cause withdrawals upon a patient trying to stop taking the medicine. Chiropractors can use a variety of drug-free techniques, including but not limited to; physical therapy exercises, spinal adjustment, and electric muscle stimulation. Chiropractic care should be tried before last resort remedies such as surgery.
Support long-term healing and reduce pain
Injuries from car accidents may cause weakened muscle, which in turn leaves you more prone to future injury. Injuries from a car accident can be long lasting. Lifestyle changes along with regular spinal adjustments can help support long-term healing and reduce pain. Chiropractic treatment can help relieve pain that may have been experienced even before a car accident. Early care for a car accident injury can save a patient money down the line by avoiding possible costly medical expenses.
Whiplash Chiropractor will Restore mobility
Unfortunately, one of the side effects of a car accident injury can be limited mobility in the neck, back, shoulders or other areas of the body. Immediate and consistent spinal adjustments can help restore full mobility to inhibited muscles and joints. Chiropractic care can help treat muscle pain, joint pain, and even repetitive stress injuries. Restoring mobility is a crucial factor is reducing the amount of scar tissue that may develop after a car accident injury.
Reduce inflammation & scar tissue
Lack of mobility is just one factor that can lead to the development of scar tissue after a car accident injury. The impact of a car crash can lead to small tears in the ligaments and muscles. These micro-tears are unable to be seen by x-ray, but can still lead to extreme pain. Spinal adjustments can realign your body, which releases important anti-inflammatories and reduces the chance of scar tissue development.
Documentation for legal claims
While some injuries caused by a car accident are immediately recognized, it's not uncommon for symptoms to develop well after the initial incident. Regardless of pain status, it is always important to seek professional medical care after an accident. Seeking care by a chiropractor will legitimize any future claims you may need to make in regards to your car accident, and will diminish your risk of having your insurance claim denied.
Seeking a professional, x-ray based chiropractic care after a car accident can help in a plethora of ways. Care at Peak Potential Family Chiropractic can help reduce inflammation, reducing scar tissue, and restoring mobility to stiff muscles and joints. Most importantly, regular spinal adjustments along with additional chiropractic treatments can help a patient stay away from prescription medication by treating the problem at its source.
Our professionals at Peak Potential Family Chiropractic have been helping patients find relief from car accident injuries for years. If you've been in a car accident, call us for a consultation today. We'll work to find a course of treatment tailored to your needs.
Call Us Today 832-280-4684
6815 N Main St. Suite B, Houston Heights