Safe, Effective Headache & Migraine Chiropractor Treatments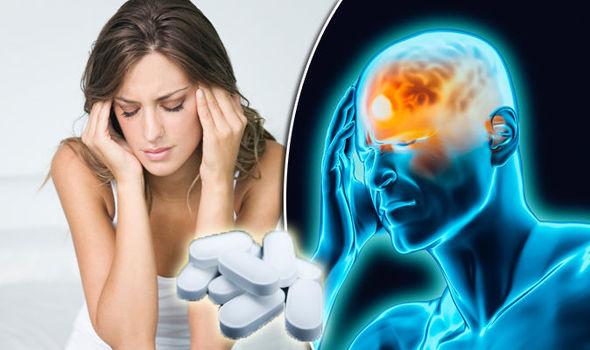 Headache & Migraine Chiropractor Treatment
Our Houston Chiropractor Dr. Sean Beukelman D.C. has developed a customized treatment plan for successfully treating headaches and migraines for long term pain relief. The news of his successful treatments has quickly spread and has Houston residence from all over coming to see if Dr. Beukelman can help them to. When asked what he does differently he stated,
"Its the diagnostic testing to determine the root cause of the head pain, once it is determined a treatment plan is clear and as long as we stick to it, the patients get results."
If your ready to see if Dr. Beakelman can help you find long term pain relief from your headaches or migraines
Call Us Today 832-280-4684
6815 N Main St. Suite B, Houston Heights
More on headache & migraine chiropractor treatment…
Needing a Headache & Migraine Chiropractor is common and can greatly help those who have them. These disorders are the number one reason a patient reaches out to their physician.
While headaches are not fully understood, it is generally accepted that there are several contributing factors such as:
Bad Neck Alignment, causing muscle tightness and spasm
Muscular imbalances
Stress
Depression and Anxiety
Vascular Changes
There is an array of treatments available for people in need of a headache & migraine chiropractor. Typical treatments include:
Chiropractic Treatments (very effective for long term relief when diagnostic test show underlying issues)
Physical Therapy (issues usually return once care is over )
Medications/Nerve Blockers (Mask the Pain)
Acupuncture
Needing a Headache & Migraine Chiropractor is something that a lot of Americans need. A lot fo people within the Houston area are always looking for a headache & migraine chiropractor treatment. The seriousness of torment can go from mellow and discontinuous to scenes of incapacitating pulsating, tenacious misery, just as sickness. Help comes from an assortment of means, including over-the-counter meds and physician endorsed medications, rest, and ice/heat packs on the temple or neck. Wellsprings of cerebral pains incorporate, yet are not restricted to, specific sorts of nourishments, sounds and exorbitant commotion or brilliant lights, changes in glucose, and even a lot of activity.
Some new investigations have demonstrated that patients experiencing ongoing cerebral pains and headaches may profit more from long haul chiropractic care than drug treatment alone. For cerebral pains that begin in the cervical, or neck, region, chiropractic treatment, for example, spinal control, has been demonstrated to be very powerful. A 2001 study discovered that having a Headache & Migraine Chiropractor perform continuous chiropractic adjustments helped relieve pain caused from headaches and migraines that start in the neck, and brought about less results than a drug prescription.
Near 15 percent of individuals who visit an alignment and chiropractic specialist look for alleviation from consistent and chronic and persistent cerebral pains or headaches, as indicated by the American Chiropractic Association.
---
Headache & Migraine Chiropractor Care Treatment
Our Headache & Migraine Chiropractor in Houston TX focus on the structural correction and care of the spine. We strive to improve the neck alignment, imbalances in the muscles and help blood flow. Those who suffer from tenderness in the muscles of the neck most often respond very well to our treatment and care. Our office is scientifically based, we treat the root cause of symptoms and base our care on diagnostic testing to be 100% sure what is happening inside the body. Our treatment plans have been proved extremely effective for most.
If you are one of the many who are in need of a headache & migraine chiropractor, give us a call for a complimentary consultation and our doctors will identify if you are a candidate for our treatment. There are a lot of symptoms that can happen before a migraine and headache can begin.
Hallucinations
Depression
Irritation
Sensitivity to light
Sensitivity to loud noises
Nausea
How do Migraines and Headaches get Treated?
Depending upon what is causing the headaches or migraines, our Houston Chiropractor will identify the cause of the issue, and be able to treat it properly with chiropractic care. Our headache & migraine chiropractor in Houston TX will be able to help you overcome them no matter where they come from, or what caused them. Headaches and migraines are caused by misaligned spinal pressure that is putting force on the spine, and when the spine is decompressed and aligned the pressure will become non-existent, and be able to help migraine or headache disappear.
Call your local headache & migraine chiropractor
Call Us Today 832-280-4684
6815 N Main St. Suite B, Houston Heights